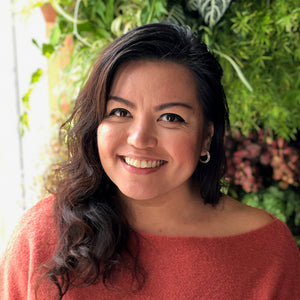 Angelita Velasco Promoted to Elevate Gourmet Brands Regional Manager
SAN RAFAEL, CA – Elevate Gourmet Brands is proud to promote Angelita Velasco to Regional Manager, SFO.
Ms Velasco has distinguished herself over the last 6 years with EGB as Area Manager of SFO airport's high volume properties including Green Beans Coffee locations at Terminals 1, 3, and International G, as well as Pronto! kiosk locations. In her new role, Ms Velasco will coordinate the  Green Beans Coffee locations at SFO, and emerging Pronto! brand.
Ms Velasco came to Elevate Gourmet Brands with an extensive background in operations and management, having served at Cinemark Theatres in Marin, CA as a General Manager with a focus on launching new Century locations, onboarding, and staff mentorship.
"My life's calling has always been about serving people, whether its making a latte or helping a lost family find their way around the airport." Angelita said. "That philosophy also translates to my passion for building our teams, and developing baristas into perhaps future business managers. I'm proud to work alongside a great group of people at Elevate Gourmet Brands who share the same spirit of fortitude and diligence- especially considering the challenges of the pandemic. I am grateful for the opportunity to steward our EGB team as our company gains ground at SFO!"
---